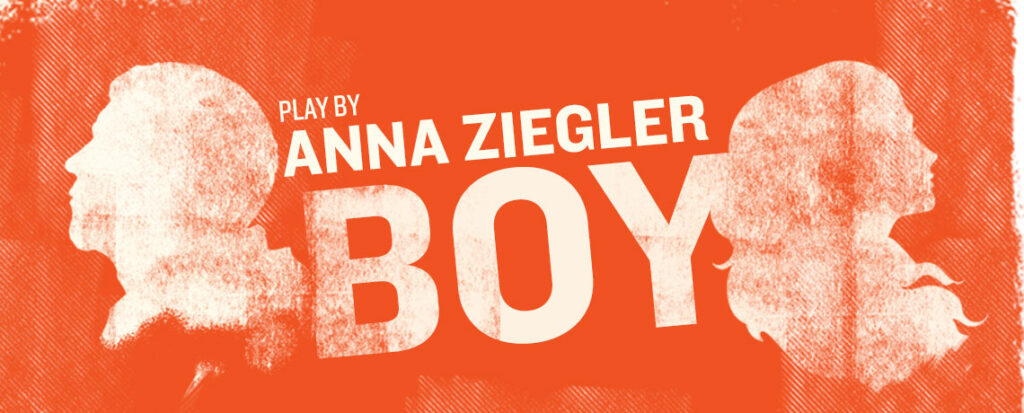 ---
PROUD MARY THEATRE COMPANY Announces auditions for our final show of Season Two, BOY by Anna Ziegler:
Thursday, May 16 @ 7-9 pm at the West Main Artists Co-Op in SPARTANBURG
Saturday, May 18 @ 2-5 p.m. at Hughes Library in GREENVILLE
THE STORY: Inspired by a true story, Anna Ziegler's BOY explores the tricky terrain of finding love amidst the confusion of sexual identity, and the inextricable bond between a doctor and patient. In the 1960s, a well-intentioned doctor convinces the parents of a male infant to raise their son as a girl after a terrible accident. Two decades later, the repercussions of that choice continue to unfold.
"Ziegler…takes a delicate, restrained approach to her provocative subject matter…When, at the end, the character achieves a modicum of peace and a chance for happiness, you won't be thinking about gender. You'll be thinking about humanity." —Hollywood Reporter. "With uncommon empathy and startling insight, BOY gets to the heart of the conflict between medicine and science…" —TheaterMania.com. "Captivating…insightful, gut-wrenching, and beautiful…dazzlingly, deliciously alive from start to finish…expect it to be a long while before there's another play more rewarding, more moving, and more magical than Boy." —TalkinBroadway.com.
CHARACTERS:
ADAM TURNER : Early /mid 20s, Working class, but self-educated, gentle, raw.
DR. WENDELL BARNES: 40s/50s. Warm and genial, he is passionate about his work and ideals. He is the smartest guy in the room, but tries hard not to show it.
JENNY LAFFERTY: Adam's girlfriend (early/mid 20s). Jenny is a bit toughened and wary, but hoping for wonderful things, working class.
TRUDY TURNER: Adam's mother (30s/40s). Warm and lost and hopeful, trying to make sense of a confusing world and doing her best.
DOUG TURNER: Adam's father (30s/40s). A man of not many words, working class and in over his head, just trying to get by.
PLEASE BRING RESUME & HEADSHOT.& be prepared to read from script.
DIRECTOR: ROBERT FUSON
STAGE MANAGER: STEPHANIE IBBOTSON
PRODUCER: SANDY STAGGS
SHOW DATES: AUG. 2-111, 2019