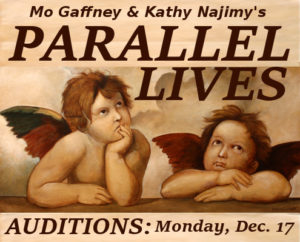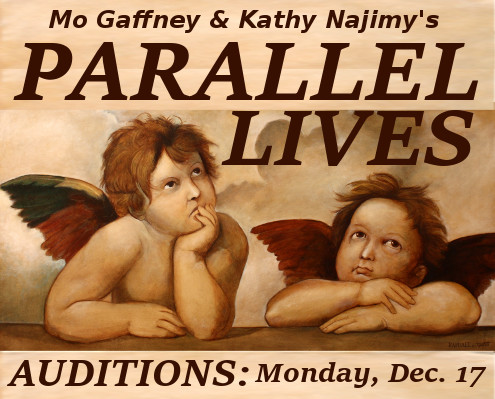 AUDITION NOTICE: The award-winning Proud Mary Theatre Company is seeking 2 Amazing, Drop-Dead Funny-as-H-E –double Hockey Sticks, Risk-Taking, Kick-Ass Women who are up to the challenge of playing partners in multiple roles in this comedic classic: PARALLEL LIVES by the dynamic comedy duo Mo Gaffney ("Absolutely Fabulous") and Kathy Najimy ("Sister Act" and "Hocus Pocus"). Directed by Ellen Jones.
Prepare a brief comedic monologue and be prepared to read from the script (available by request from our wonderful stage manager Alyssia Hazel Chaplin  by email at alyssia@email.uscupstate.edu.
Please bring Resume, Headshot & Conflicts/Calendar.
AUDITION DATE:
Monday, December 17 @6:30-8:30 p.m.
West Main Artists Co-Operative
578 West Main Street, Spartanburg
 SHOW DATES: March 1-14 (Fridays & Saturdays @8 p.m. and Sundays @3 p.m.) in Spartanburg (& possibly Greenville)
REHEARSALS: Start Jan. 26 in Spartanburg (generally Friday evenings, Saturday & Sunday mornings/afternoon & some Monday evenings)