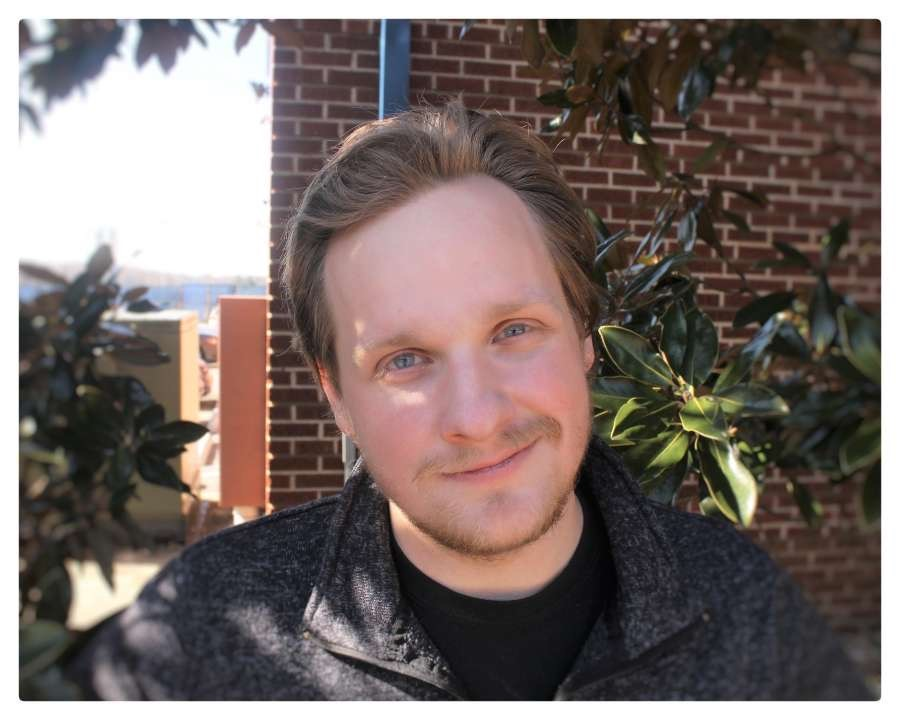 Meet the cast of C'est la Vie (or Smiling at Life): J.R. Bloomer.
Proud Mary Theatre Company continues its ground-breaking Brand New Spanking Play Series with C'est ls Vie (or Smiling at Life), a collection of four interconnected one-act plays by Upstate playwright C. Robert Jones, debuting LIVE on FACEBOOK on Tuesday, June 9 @ 8 p.m.
Directed by Aaron Pennington and starring three brilliant Upstate actors, Libby Riggins, Joel Perkin and J.R. Bloomer.
J.R. is a recent BFA Musical Theatre graduate at Limestone College. Recent credits include Dan in Next to Normal, Ernie Mac in Puffs, and Angelo on Measure for Measure at Limestone College Theatre. He has also appeared as Hysterium in A Funny Thing… Forum and Frank in Rock of Ages with the Spartanburg Little Theatre. J.R. is excited to be a part of his third Zoom Reading with the Proud Mary Theatre after Blue Camp and The Vultures.
Our BRAND SPANKING NEW VIRTUAL PLAY SERIES streams on Tuesday nights with a new work read by some of the Upstate's most amazing actors. Explore some new playwrights, characters, voices, and social issues with us. Some of these plays are being considered for future production and your comments and input are encouraged.
We know times are tough during the COVID-19 pandemic, but if you enjoy this play, support our efforts to keep the Lights On at Proud Mary Theatre Company, South Carolina's only LGBTQIA+ theatre company at proudmarytheatre.com
#spankingbrandnewplays #proudmarytheatre #cestlavie