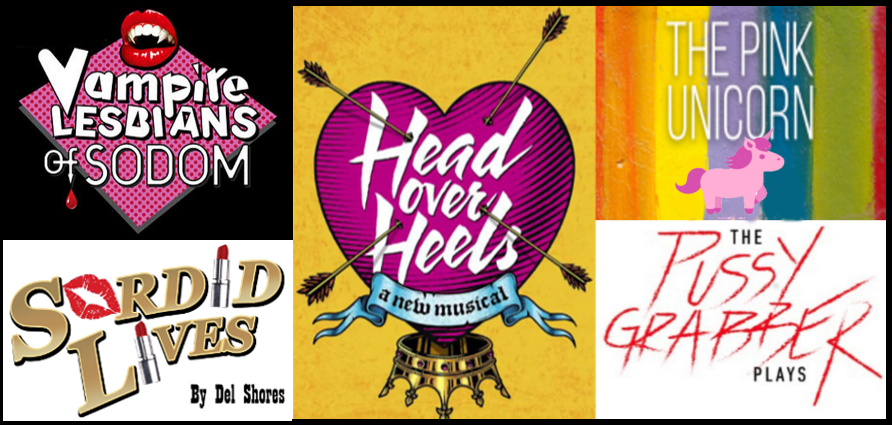 Season Subscription to All 4 Mainstage Shows only $55!
That's 1 FREE Play!

The Pussy Grabber Plays is a benefit performance for local women's nonprofits and not included in subscription. Tickets will be available summer 2020.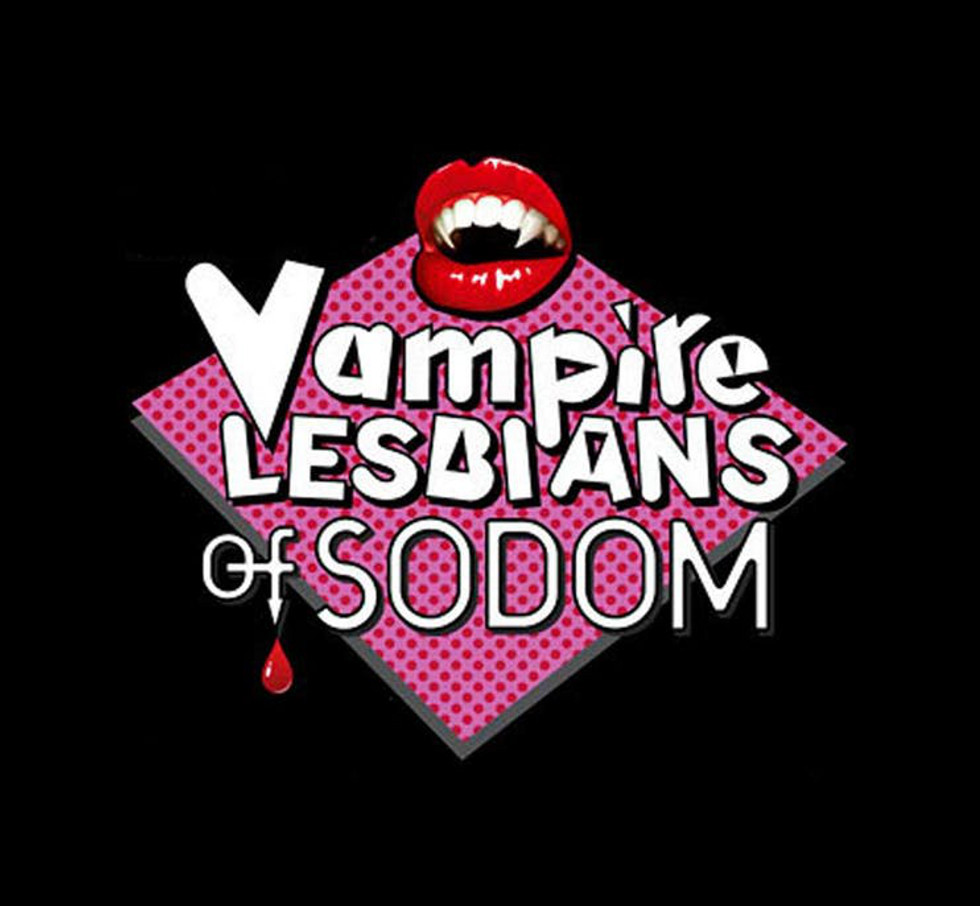 VAMPIRE LESBIANS OF SODOM
by Charles Busch
October 25 – November 2, 2019
OFFICIAL UPSTATE PRIDE WEEK EVENT!
Vampire Lesbians of Sodom is a satirical play written by Charles Busch and features a series of vignettes that deals with the lives of two eponymous immortal vampire lesbians locked in eternal, if comic, antagonism after surviving the downfall of the mythical Biblical city in question, and crossing paths again in 1920s/1930s Broadway and Hollywood, and for one final showdown in Las Vegas in the 1980s.
---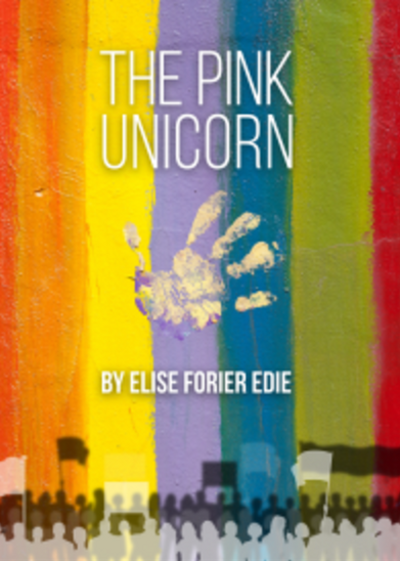 THE PINK UNICORN
One-Woman-Show by Elise Forier Edie
February 2020
Trisha Lee is a Christian widow living in a conservative Southern town. Her life is suddenly upended when her 14-year-old daughter Jolene announces she is "gender queer" and starting a chapter of the Gay and Straight Alliance at Spartan High School. In The Pink Unicorn, Trisha recounts her story about facing a crisis she never saw coming, at a time when transgender people and gender issues weren't even on her radar.
---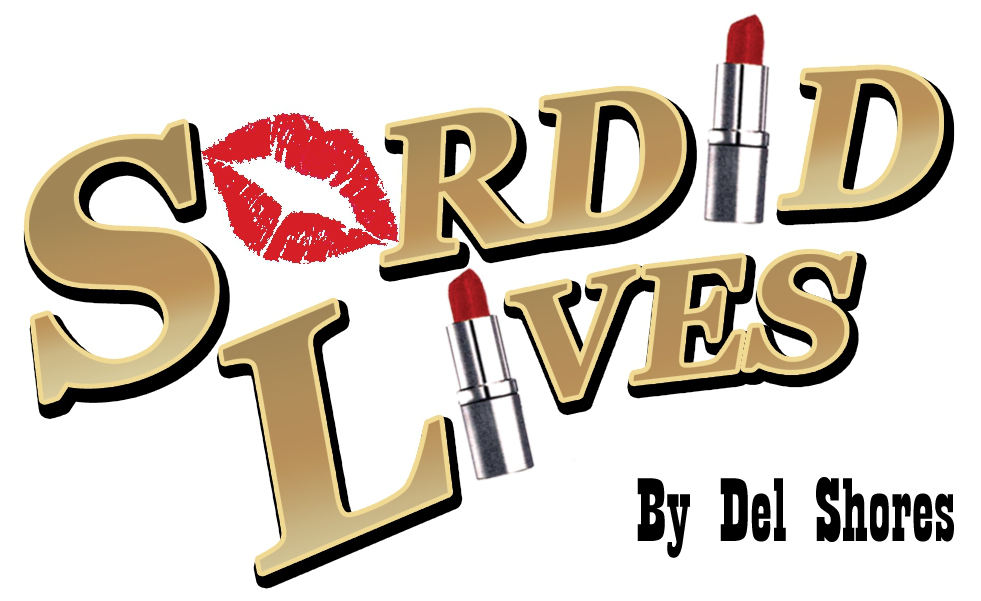 SORDID LIVES
by Del Shores
June 2020
In this cult classic play (and film), a colorful family from a small Texas town must come to grips with the accidental death of the elderly family matriarch during a clandestine meeting in a seedy motel room with her much younger, married neighbor. The woman's family must deal with their own demons while preparing for what could be an embarrassing funeral.
---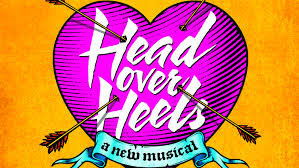 HEAD OVER HEELS
By Jeff Whitty & The Go-Go's
August 2020
Head Over Heels, the bold new musical comedy from the visionaries that rocked Broadway with Hedwig and the Angry Inch, Avenue Q and Spring Awakening, follows the escapades of a royal family on an outrageous journey to save their beloved kingdom from extinction — only to discover the key to their realm's survival lies within each of their own hearts. This laugh-out-loud love story is set to the music of the iconic 1980's all-female rock band The Go-Go's, including the hit songs, "We Got the Beat," "Our Lips Are Sealed," "Vacation," Belinda Carlisle's "Heaven is a Place on Earth" and "Mad About You."
Season Subscription to All 4 Mainstage Shows only $55!
That's 1 FREE Play!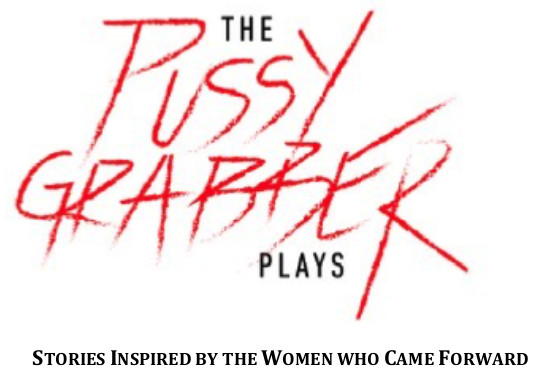 BONUS SHOW: THE PUSSY GRABBER PLAYS
Stories Inspired by The Women Who Came Forward
Special fundraiser! Tickets go on sale Summer 2020.
The Pussy Grabber Plays is a series of short plays created by some of the most highly acclaimed women writing for theater today. Based on interviews with seven of the 19 women who have spoken out about their encounters with Donald Trump, the plays offer insights into each woman's life, her decision to stand up, and the fallout she's faced. Laced with humor, fear, heartbreak and anger, The Pussy Grabber Plays is political theater at its best: telling the untold stories about women who have risked everything to speak truth to power.