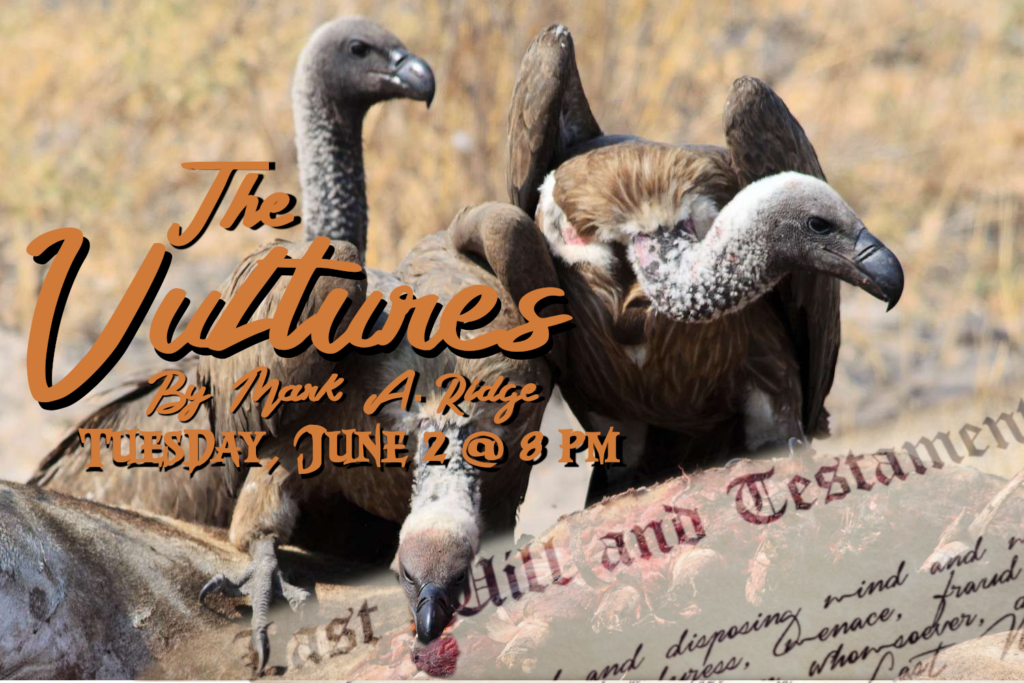 WATCH TUESDAYS @ 8 P.M. ON OUR FACEBOOK PAGE!
Watch our BRAND SPANKING NEW VIRTUAL PLAY SERIES on Tuesdays at 8 p.m. Explore some new playwrights, voices, social issues and even musical selections with us. Some of these plays are being considered for future production and your comments and input are encouraged.
Our Virtual Play Readings are TOTALLY FREE, but you can make a Donation at proudmarytheatre.com/donate.
---
The Little Pony – May 12, 2020
The Little Pony by Paco Bezerra and translated by Spartanburg native Marion Peter Holt follows a young couple grappling with their son's traumatic bullying because of his My Little Pony backpack.
Upstate actors Ryan Hewitt and Libby Riggins star in this reading and Brigitte Carpenter directs. The Little Pony was inspired by events that took place in North Carolina in 2014.
Michael Morones, age eleven, was brought to the emergency room after attempting to hang himself from the bunk in his room because he could no longer endure the insults and attacks of his schoolmates. During the suicide attempt, Michael was without oxygen for several minutes, suffered permanent brain damage, and is in a semi-vegetative state. He was a fan of the animated series My Little Pony.
A month later, Grayson Bruce, nine years old, was forbidden entry into his school for carrying a My Little Pony backpack. The school principal considered it "inviting bullying" if the minor came to school with the backpack, even accusing the boy of having provoked "disorder in the classroom."
We know times are tough during the COVID-19 pandemic, but if you enjoy The Little Pony, support our effort to keep the Lights On at Proud Mary Theatre Company, South Carolina's only LGBTQIA+ theatre company at proudmarytheatre.com/donate.
---
Blue Camp – April 28, 2020
Blue Camp is set at an army detention center on Treasure Island in San Francisco Bay during the early days of the Vietnam War as outed soldiers confront the hypocrisy of the military's treatment of gay servicemen.
Watch BLUE CAMP now at https://vimeo.com/412543605/
"Blue Camp" © 2019, by Jack Calvin Hanna and Tim Caggiano, Playwrights.
All rights reserved.
The streaming of "Blue Camp" on Vimeo, by Proud Mary Theatre is for promotional and educational purposes only and in no way relinquishes any rights to the copyrighted original play, "Blue Camp" retained by the said authors. The Vimeo recording and video may not be saved to another format, copied by hand, reproduced in any way or shared beyond the Vimeo site without express written permission from the authors.
No claim to copyright is made here for any original U.S. Government Works.
Also, visit the playwrights' BLUE CAMP FACEBOOK PAGE for more information.
---
WHITE PICKET WIVES – April 14, 2020
About WHITE PICKET WIVES by Vivian Zelda Strong: It's 1953, and Julia Fitzgerald lives the life of every suburban housewife's dreams. But everything changes when her old friend Lizzie moves in down the street, and sparks feelings in her that Julia had long since denied. As their relationship rekindles under the darkening shadow of McCarthyism, Julia and Lizzie discover the murderous lengths they must go to to defend their forbidden love. TOTALLY FREE, but are accepting PayPal/Credit Card donations.
#spankingbrandnewplays #proudmarytheatre #whitepicketwives