Upstate Pride Leaders Join Our FB Live Event
---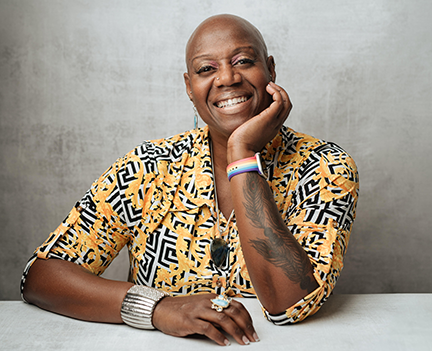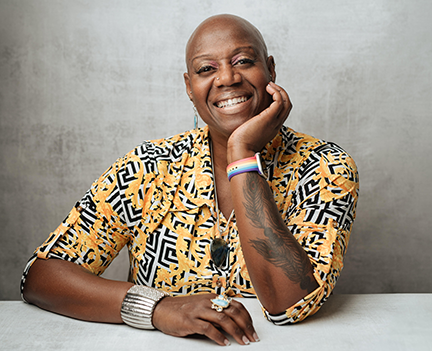 Upstate Pride SC Board President Caroline Caldwell and Diversity Officer Terena Starks will join the post-show panel for Proud Mary Theatre's Facebook Live Screening of An Evening of Rachel Lynett Shorts streaming free Thursday, May 20 at 7:30 p.m.
Link to LIVE FACEBOOK EVENT
This double-feature of short plays – In Transit and Choosing You – is part of our ongoing series featuring LGBTQIA+ playwrights of color. Proud Mary Theatre Company Board member and renowned Upstate director Clark E. Nesbitt, joined by cast members Antoinette Hall and Schuyler J. Carson, will lead the discussion.
In addition to her astounding work with Upstate Pride and Upstate Black Pride, Caldwell, PhD (ABD), is also Executive Director of New Mind Health and Care, Inc., CEO of ReFlight, LLC, and Co-Organizer of TEDxHeritageGreen.
Terena Starks is a community advocate and Army veteran. She has served this country and has maintained a heart to serve others as a civilian. She has worked for the United States Postal Service in Business Services for over 25+ years.  She has a heart for all marginalized people, but especially Seniors, the homeless, and the LGBTQ Community. Terena is highly skilled at logistics and event planning. She is the Diversity Officer for Upstate Pride SC and was instrumental in bringing the 1st Black Pride to Greenville representing the Upstate. 
Directed by Ahsha M. Daniels, this pre-recorded performance stars Antoinette Hall, Schuyler Carson and Beverly Clowney makes her Proud Mary Theatre debut.
The playwright Rachel Lynett (she/they), is a Black/Afro-Latine playwright and producer who writes "plays about complicated, complex women of color. These women are neither saints or villains; they're eternally both. "
Lynett's works have been featured at Theatre Lab, Magic Theatre, True Colors, Florida Studio Theatre, Transformation Theatre, Edgewood College, and as part of the Amplified Series at Indiana University, Bloomington. Their plays Last Night and HE DID IT made the 2020 Kilroy's List. Lynett is also the Artistic Director of Rachel Lynett Theatre Company and Executive Director of Page by Page.
In Transit features a couple who run into each other at an airport after not having seen each other for five years. As they work through the awkwardness of seeing each other and catching up on their lives, they navigate what they meant to each other and if they could ever be that way again. In Choosing You, as Aurora moves through her day, she considers the two very different lives she might have lived.
This program is FREE but we ask that you register at Eventbrite to receive streaming link and password.
Tags:
BlackQueerLivesMatter
,
Upstate Black Pride
,
Upstate Pride SC