Proud Mary Re-Opens with Sizzling Classics
---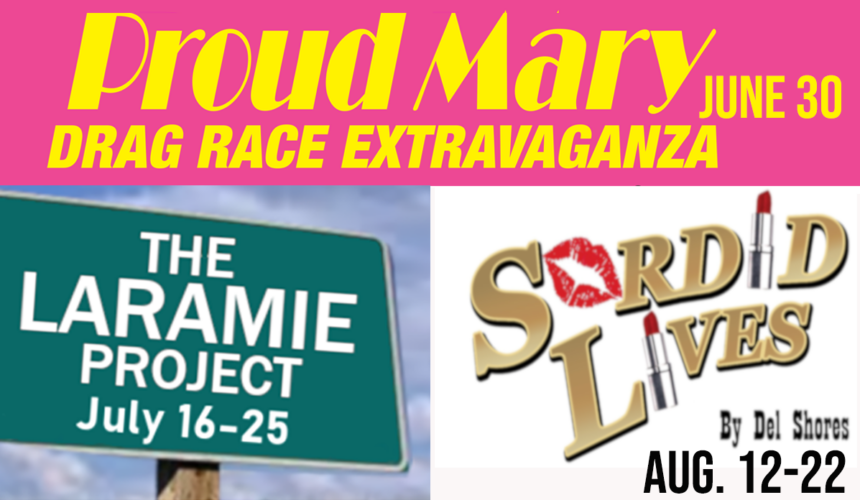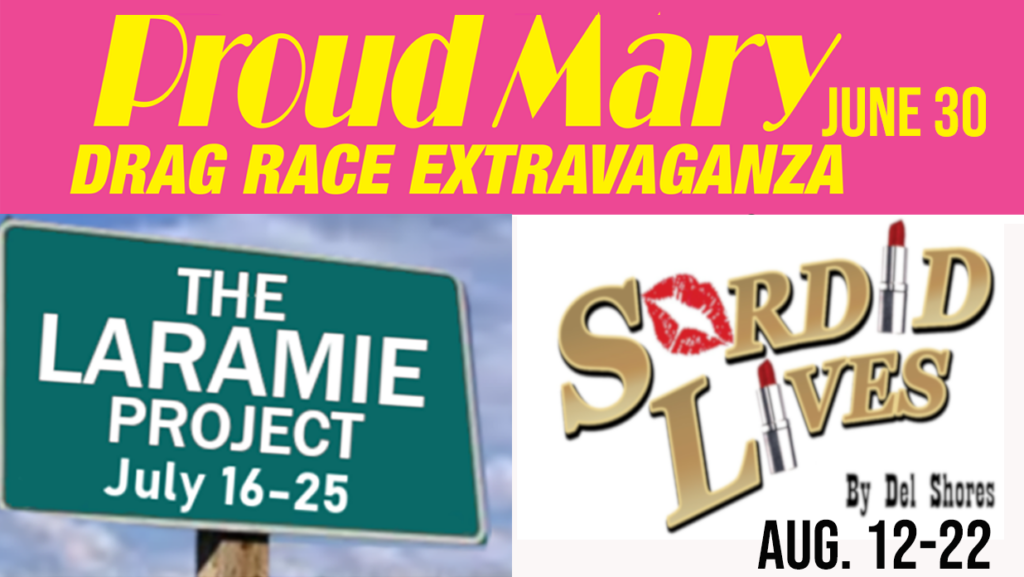 Proud Mary Theatre Company returns to the live stage this summer after a 16-month Covid-19 hiatus with two modern-day classics: The Laramie Project and Sordid Lives.
This outdoor theatre series in Spartanburg includes the award-winning drama – The Laramie Project – written by Moisés Kaufman and members of the Tectonic Theater Project about the murder of gay college student Matthew Shepard in 1998 in Laramie, Wyoming. The Laramie Project, directed by Ben Dawkins, runs July 16-25, 2021 in Spartanburg.
Sordid Lives, directed by Scott Waddell, is a cult classic comedy franchise by Del Shores. The feature film starred Leslie Jordan, Beau Bridges, Bonnie Bedelia and Olivia Newton-John. Sordid Lives runs August 12-22, 2021 in Spartanburg.
Both productions were scheduled for 2020 and were presented as critically-acclaimed virtual plays last year during the pandemic. Most cast members are returning to reprise their roles.
"Proud Mary Theatre is thrilled to be back in the saddle with live theatre," said Artistic Director Sandy Staggs. "We are gently easing our way back into 'normal' mode. Outdoor theatre will be that bridge until we are back to into indoor productions in the fall with larger capacity."
Proud Mary Theatre is also asking all cast and creatives to be vaccinated for Covid-19 and enforcing all CDC-recommended precautions and safety measures.
Tickets will go on sale soon and can be purchased for one show or both shows at a discount. For our latest programming information, visit our website at proudmarytheatre.com.
And don't forget our 2021 Fundraiser – Proud Mary Drag Race Extravaganza – on Wednesday, June 30 at 7 pm (RAIN or SHINE) at Artists Collective Spartanburg.
This live reality competition and fundraiser will squeeze an entire season of Drag Race into less than two hours with RuPaul-inspired challenges such as Snatch Game (contestants channel celebrities in a mock game show); The Library (contestants take turns reading and roasting one another); and the ever-popular finale – Lipsync for Your Life.
Hosting the benefit is local legend Patti O'Furniture while the contestants will be judged by drag entertainer Delighted Tobehere (As seen on America's Got Talent), Caroline Caldwell (Upstate Pride SC), Ivy Hill (Gender Benders), John Fagan (The Warehouse Theatre's Upstate Shakespeare Festival), and Vaughn Newman (Vaughn Newman Dance).
Tickets to the event start at $25 and are available now at proudmarytheatre.com.
Tags:
outdoor theatre
,
sordid lives
,
The Laramie Project