Intimate Interview with The Pink Unicorn Director Anne Tromsness
---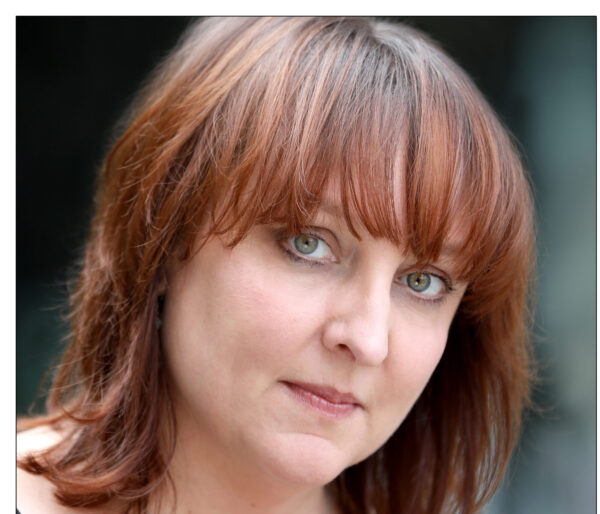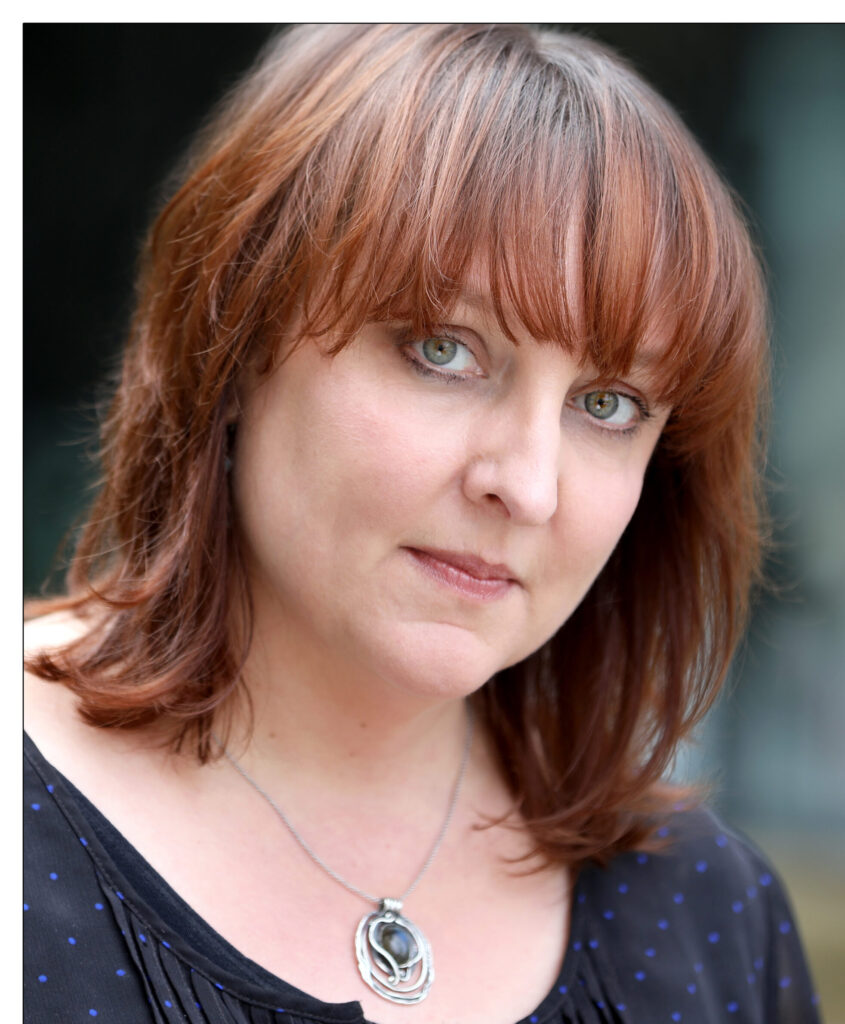 Proud Mary Theatre Company Presents the South Carolina premiere of the one-woman show THE PINK UNICORN February 7-16, 2020 in Spartanburg and Greenville.
In this heart-wrenching play by Elise Forier Edie that was recently produced Off-Broadway with Tony-winner Alice Ripley (Next to Normal), Trisha Lee's life and faith as a Christian widow in a conservative Southern town is suddenly upended when her 14-year-old daughter Jolene becomes "Jo" and starts a Gay-Straight Alliance chapter at their high school leading to national headlines.
Upstate actor Kelly Davis stars and Anne Tromsness directs.
THE PINK UNICORN SHOW DATES:
SPARTANBURG: Artists Collective Spartanburg,
(formerly the West Main Artists Co-Op)
578 West Main St.
Friday – Saturday, February 7-8 & 14-15 @ 8 p.m.
Sunday, February 9 & 16, 2020 @ 3 p.m.
GREENVILLE: Coffee Underground, 1 East Coffee St.
Tuesday – Wednesday February 11-12@ 8 p.m.
Tickets for all shows are $15 General and $12 for students. Doors open 30 minutes prior to performance and galleries at Artists Collective open 1 hour before performances. For tickets or more information, visit https://proudmarytheatre.com/tickets or call (864) 580-8385.
Interview with Anne Tromsness
Anne Tromsness is a veteran theatre artist, actor, director and educator living in Greenville, South Carolina. Her directing credits include Together We Are Making a Poem in Honor of Life (The Salvage Company, NYC at Piccolo Spoleto), Much Ado About Nothing (The Warehouse Theatre – WHT), Luna Gale (Centre Stage), Boeing Boeing (WHT), Othello (regional tour with WHT, co-directed with Maegan Azar), Eurydice (WHT), Breadcrumbs (North Greenville University), A Tale of Two Cities (The Distracted Globe Theatre Company), and Stones in His Pockets (WHT). Anne is a member of Actors' Equity Association – some of her recent acting credits include: Ann Putnam in The Crucible at The Warehouse Theatre, Hannah/Ethel and others in Angels in America Parts One and Two (Warehouse Theatre), multiple roles in Important Hats of the Twentieth Century (WHT), Corryn in Gidion's Knot (Centre Stage), and Barbara in August Osage County (WHT). Anne is currently a member of the Theatre Performance faculty and the instructor for the ARMES Drama Program at The Fine Arts Center of Greenville County Schools. She is a founding co-artistic director of The Distracted Globe Theatre Company. A passionate, longtime ally and advocate for LGBTQI rights, in 2014 Anne was awarded the SC Equality Community Champions Award for the Upstate. She serves on the board of directors for the SC Chapter of the American Civil Liberties Union.
Why was I drawn to The Pink Unicorn? I have been a Proud Mary fan since its founding, and have hoped for the opportunity to work with the company. When Sandy approached me about Pink Unicorn, he included a short video clip from the original production. I watched it, and burst into tears – that fierce and unconditional mama love and support, those Southern voices standing up for equality in their conservative community – this is a play that I think will resonate in our community, prompt conversation, and perhaps remind us that no matter how futile things may seem, love contains boundless power, and that our children, if we listen to them, accept them, and love them, can elevate our understanding of the world beyond our own imaginings and create the capacity for change.
What can you tell our readers about Trisha Lee?
She's a strong woman. Stronger than she knows, I think. She's a mother, a woman of faith, a widow. I think she anticipated a very different life for herself, but she discovers her inner strength, fights against her own prejudices and some outdated beliefs, and her child and some other loving people help her discover the power that love holds, and the courage and humility it takes to embrace this love and those we love and those we may not understand. And to take action. To not only love, but to stand up publicly in that love.
And we don't just meet Trisha in this piece – she introduces us to a whole cast of characters from her community. Indelible characters who are sometimes funny, sometimes hurtful. We learn a lot about Trisha's experience, and her child Jo's through these characters as well – all portrayed by a single actor.
For what audience is The Pink Unicorn intended?
Everyone. We are at a heartbreaking and potentially illuminating place in our culture. We are divided and polarized in a way that has come into focus and has broken out in violence, vitriol, and chaos in so many sectors of our lives and in our country. Trisha, in The Pink Unicorn, invites us, in a very immediate and human way, into this battle in her own life, and helps us journey through her own – and by extension our own – search for peace, and reconciliation, and love.
As a mom of a child who identifies as non-binary and pansexual myself, I hope that parents and kids who find themselves in similar situations come and open their hearts to this play.
But there is something for everyone who has found themselves at a crossroads of belief, and ideology and our own relationships. And folks who may feel like there is no hope right now – this play is also an invitation to hope, through love and action. And there is so much humor in this piece. So I hope audiences will laugh and maybe cry a little with Trisha, and leave with something to think about.
What has been your deepest "discovery" about The Pink Unicorn?
What has been your deepest "discovery" about The Pink Unicorn? Oh so much! I have found a new depth of respect for the courage it takes for folks in the LGBTQIA community to embrace their truth, and to be who they are in a society that often runs far behind in inclusion. My own child, Mae, has already shown tremendous courage and wisdom beyond their years in standing tall in their identity. I have had to examine my own beliefs, and to interrogate those moments of crisis when we all can either stand up for someone we love, or a group of people who are fighting for inclusion and love, or lean back into our own misconceptions or fears. Mae hasn't been at our rehearsals, but I have felt their presence throughout this process – and it has sparked new discussions and understanding in our family, as well.
What is the takeaway from The Pink Unicorn?
That we have to examine our hearts and our beliefs, not against a faceless standard, but in the faces of those who surround us, and in those who may be marginalized in our communities, our churches, our schools, our culture, even our homes. We can't stand comfortably in privilege and judgment of others or ourselves. This courage comes at a cost sometimes, but ultimately, as Trisha asks, we have to ask ourselves "what kind of America do we want to live in?" We need to look beyond our perceived differences, and find where we are broken, and search out the places where we can bridge and heal those schisms.
What has been the most challenging aspect of this play?
Trisha's journey volleys back and forth between the urge to love and to stand tall, and giving in to her own fears and prejudices. It's been a challenge and a joy to embrace Trisha as an imperfect, honest, and sometimes very flawed voice for inclusion and change.
What has been the best part of directing this play?
Working with Kelly and Alyssia and Sandy and Jayce. We have a wonderful team, invested in this story and its message. Kelly Davis is a brave and bold actor, who brings a depth of thought, a strong work ethic, a great sense of humor and comedy, and a fearless curiosity to every rehearsal. She digs deep. The collaboration has been just lovely. I feel fortunate to be working with Proud Mary Theatre Company, on this play, at this time.