Intimate Interview with The Pink Unicorn Star Kelly Davis
---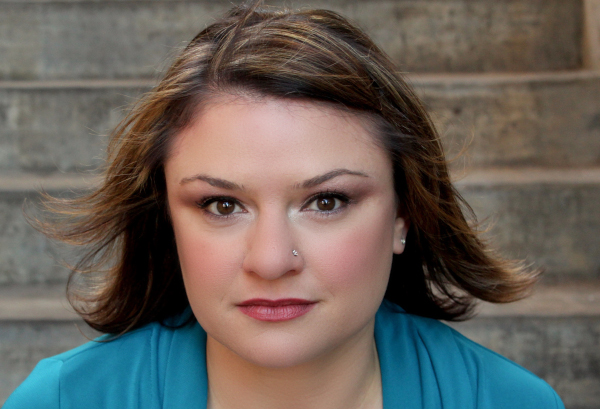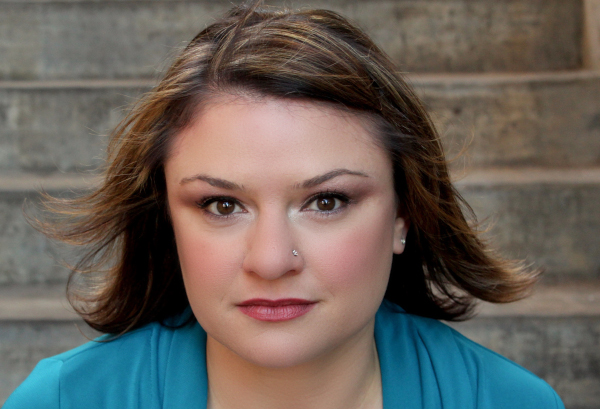 Proud Mary Theatre Company Presents the South Carolina premiere of the one-woman show THE PINK UNICORN February 7-16, 2020 in Spartanburg and Greenville.
In this heart-wrenching play by Elise Forier Edie that was recently produced Off-Broadway with Tony-winner Alice Ripley (Next to Normal), Trisha Lee's life and faith as a Christian widow in a conservative Southern town is suddenly upended when her 14-year-old daughter Jolene becomes "Jo" and starts a Gay-Straight Alliance chapter at their high school leading to national headlines.
Upstate actor Kelly Davis stars and Anne Tromsness directs.
THE PINK UNICORN SHOW DATES:
SPARTANBURG: Artists Collective Spartanburg,
(formerly the West Main Artists Co-Op)
578 West Main St.
Friday – Saturday, February 7-8 & 14-15 @ 8 p.m.
Sunday, February 9 & 16, 2020 @ 3 p.m.
GREENVILLE: Coffee Underground, 1 East Coffee St.
Tuesday – Wednesday February 11-12@ 8 p.m.
Tickets for all shows are $15 General and $12 for students. Doors open 30 minutes prior to performance and galleries at Artists Collective open 1 hour before performances. For tickets or more information, visit https://proudmarytheatre.com/tickets or call (864) 580-8385.
Interview with Kelly Davis
Kelly Davis is proud to be returning to Proud Mary after playing Helen Bechdel in Fun Home. SC Credits also include MTP: Pump Boys & Dinettes, Smoky Mountain Christmas, A Broadway Cabaret, Centre Stage: Red Herring, Upstate Shakespeare Festival: Measure for Measure, and former Alto II with the Greenville Chorale. Originally from New York, Kelly has worked with companies such as Theatre for the New City, NYC Fringe Festival, Astoria Performing Arts Center, Rising Sun Theatre Company, Emerging Artists Theatre (to name a few!) and can be seen in skits on College Humor and Funny or Die. Kelly studied improv at UCB, Shakespeare at BADA, and holds a BFA in Acting with a minor in Musical Theatre. Kelly currently serves as a teaching artist in Greenville Schools through both the Warehouse Theatre and SmartARTS, and teaches musical theatre at Upstate Carolina Dance Center. Kelly and her husband work together as owners of Palmetto State Solar!
What can you tell our readers about Trisha Lee?
Trisha Lee is a middle-aged widow in Texas who's 14-year-old daughter comes out as gender queer. Through quirky, genuine experiences, she struggles with the reactions from her church, her town and her own mother and ultimately decides that loving her child just the way they are is the only way to proceed.
What is the backstory on the Pink Bible?
My husband and I moved here in 2016. I wanted to brush up for the purposes of arguing with ignorant people. Then I read Jim Dant's book, This I Know – and realized he had done it for me.
What have you learned about your character since you first began rehearsals?
Trisha's journey begins before the story of the play starts. I think that she grew up and stayed in this small town and married her high school sweetheart. He dies three years before the play starts, and I have thought a lot about what that must have been like: having a police officer (my old classmate) knock on my door in the middle of the night to tell me the news, attending his funeral with my 11 year old daughter, figuring out how I am going to get on with my life and taking a job as a cleaning lady at the hospital to make ends meet.
What has been your deepest "discovery" about The Pink Unicorn?
I think that everyone in this country wants the same thing: freedom. However, people's definitions of freedom vary greatly. The United States was founded on religious freedom, and yet people all over the US are trying to impose their religion on others. If you can't do something because of your religion, I absolutely respect that, but when you try to tell others that they can't do something because of your religion, you are imposing on their civil rights.
You spent a couple of days with the playwright of The Pink Unicorn and saw her perform the show in Florence at the South Carolina Theatre Association Conference. Cold you tell your readers about this golden experience?
Being able to spend some time with Elise Forier Edie was a real treat. I got some candid advice on how to memorize my lines, as well as some insights on where the characters and experiences in the play come from. Elise's performance was stellar and prompted some very valuable conversations. I realized I had some big shoes to fill and needed to get to work!
How did the audience respond to The Pink Unicorn?
At South Carolina Theatre Association Conference, the response was overwhelmingly positive and emotional. Students shared their struggles with coming out to their parents, faculty shared some of their stories as well. There was a lot of love in that room.
What will the audience learn from The Pink Unicorn?
Love love love. Do unto others. Love is the light that will lead us all out of the darkness.
What has been the most challenging aspect of this role?
In addition to learning all of my lines, I take on the physicality and voices of 8 characters. Luckily, my director (Anne) and stage manager (Alyssia) are rockstars and I have felt incredibly supported throughout this process.
Tags:
Greenville
,
Spartanburg
,
The Pink Unicorn