Proud Mary Theatre Announces Debut Season with Two Upstate Premieres
---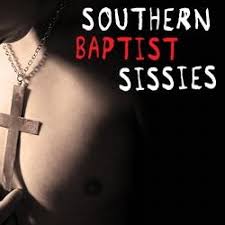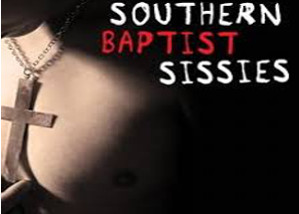 The Proud Mary Theatre Company, South Carolina's first and only theatre group devoted to LGBTQ+ Stories & Voices, is proud to announce its second fundraiser, a presentation of STANDING ON CEREMONY: THE GAY MARRIAGE PLAYS, THE LEBANESE EDITION with an all-female cast and plays by lesbian playwrights. AND A SPECIAL PREVIEW OF 5 LESBIANS EATING A QUICHE!
An A-list lineup of playwrights (Mo Gaffney, Wendy MacLeod & more) offers unique takes on the moments before, during, and after "I do." Witty, warm, and occasionally wacky, these short one-act plays about Gay Marriage are vows to the blessings of equality, the universal challenges of relationships, and the often hilarious power of love.
$5-10 donation requested.
AND NOW OUR 2017-18 SEASON is…
I AM MY OWN WIFE By Doug Wright ONE-MAN-SHOW!!
Nov. 1-3 at Unitarian Universalist Church in Spartanburg
Nov. 10-11 at The Ninjaplex in Greenville
Winner of the 2004 Pulitzer Prize and Tony Award!
Based on a true story, and inspired by interviews conducted by the playwright, I AM MY OWN WIFE stars Upstate actor Dave LaPage (recently in "Death and the Maiden" and "Am I Dead?" at Centre Stage and "Important Hats of the Twentieth Century" at The Warehouse Theatre) in 30 different roles in this fascinating tale of Charlotte von Mahlsdorf, a real-life German transvestite who managed to survive both the Nazis and the East German Communist regime, owned a museum and operated an underground gay and lesbian support group.
5 LESBIANS EATING A QUICHE By Evan Linder and Andrew Hobgood UPSTATE PREMIERE!
February 1-4 & 8-11, 2018
Converse College Laird Studio Theatre
Winner of 2012 NYC International Fringe Festival!
It's 1956 and the Susan B. Anthony Society for the Sisters of Gertrude Stein are having their annual quiche breakfast. Will they be able to keep their cool when Communists threaten their idyllic town?
Directed by Kate Roark.
AUDITIONS: Nov. 18-19 at Spartanburg Headquarters Library
GAY IN THE SOUTH: Original One-Acts by Local Playwrights. WORLD PREMIERE!
May 2018
Location & Audition info TBA.
SOUTHERN BAPTIST SISSIES By Del Shores UPSTATE PREMIERE!
August 2018
Locations in Spartanburg & Greenville TBA
This story follows the journey of four gay boys in a Texas Baptist Church who search for love and acceptance in the church and clubs of Dallas, while desperately trying to deal with the pain and rage of growing up gay in the South.
For more information, visit www.proudmarytheatre.com
The mission of the Proud Mary Theatre Company, a non-profit and non-professional theatre, is to present LGBTQ+ voices and stories in Spartanburg and the entire Upstate region through theatrical plays: compelling dramas, rib-tickling comedies, campy musicals, and local original works and avant-garde pieces that celebrate diversity and tolerance.
Tags:
Proud Mary Theatre Seasom