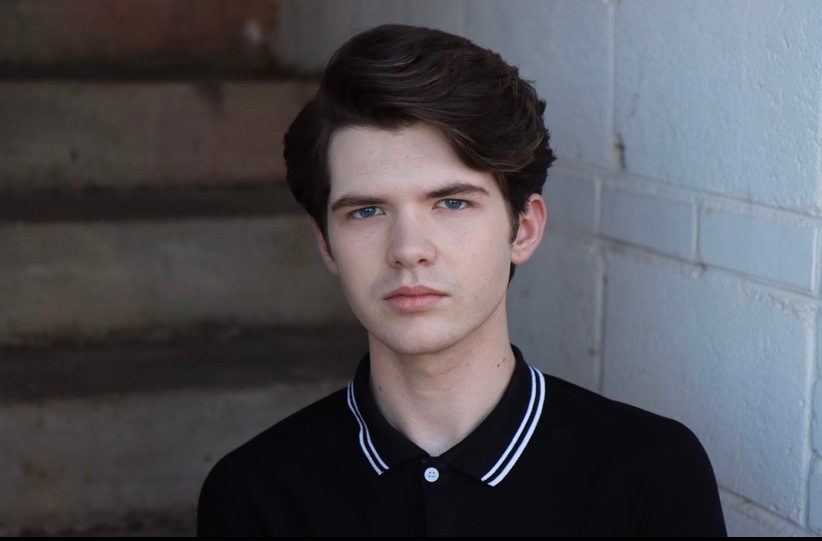 Meet the Cast of THE VULTURES, a new gay murder mystery by Mark Ridge and part of our BRAND SPANKING NEW PLAY Series on Tuesday evenings. Alex Poteat plays HUNTER WEST, nice, charming young hairdresser.
The Vultures premieres Tuesday, June 2 @ 9 p.m. on our Facebook Page.
In the vein of And Then There Were None, Clue and Murder by Death, The Vultures puts a modern, comedic, gay spin on the haunted house/ mystery genre.
Alexander Poteat is currently a sophomore Interdisciplinary Arts & Performance major at Arizona State University through their online program. His past roles include: The Little Mermaid as the Pilot/Chef/Courtier (Boiling Springs High School), One Mad Night as Doctor Bunn (Boiling Springs High School), Sister Act as the Pope/Assistant Stage Manager (Boiling Springs High School) Father of the Bride as Mr. Banks (Boiling Springs High School), The Addams Family as the Conquistador/Assistant Student Director (Boiling Springs High School), Mamma Mia as a member of the ensemble (Spartanburg Little Theatre), Tick, Tick… Boom! as Michael's Understudy (USC Upstate), and Bright Star as a featured ensemble member (Tryon Little Theatre). He is currently working on the Spartanburg Little Theatre's production of Sister Act, in which he will be portraying the cop and also as a member of the ensemble. His aspirations include being involved in the staff of a local theatre, hopefully as a director, and he also plans to continue being a cast member in local theatre as well. Theatre is a huge passion in his life, and he is so humbled to be portraying Hunter West in The Vultures with the Proud Mary Theatre. He most recently portrayed the role of Barry in the Proud Mary Virtual Play, Blue Camp.
The story takes place at Westmount Estate, on the 20th anniversary of the death of publishing magnate Simon West. As his six remaining relatives gather for the reading of his will, the mysterious housekeeper declares, "The relatives are swooping in like a wake of vultures ready to pick the carcass clean."
Who will ultimately inherit the fortune? Will it be the charming realtor, the handsome male model, the dimwitted nail technician, the bitter old woman, the gay hairdresser, or the mild mannered accountant?
Throw in a priceless pocket watch, an androgynous housekeeper, an escaped mental patient, and a pair of reunited lovers and the result is murder, with a hefty dose of laughs
This reading is made possible by the generosity and permission of Mark Ridge and Heuer Publishing.
Based on works by John Willard, Mary Roberts Rinehart and Avery Hopwood.